Playing with Picasa
I downloaded Picasa 2 and was doing some playing around with it. It's not a bad way of organizing photos.

There is an option of making a collage of photos. I learned that "Less is More" when doing this. Using more than 3 pictures may have undesireable results if one uses the "Picture Pile" option.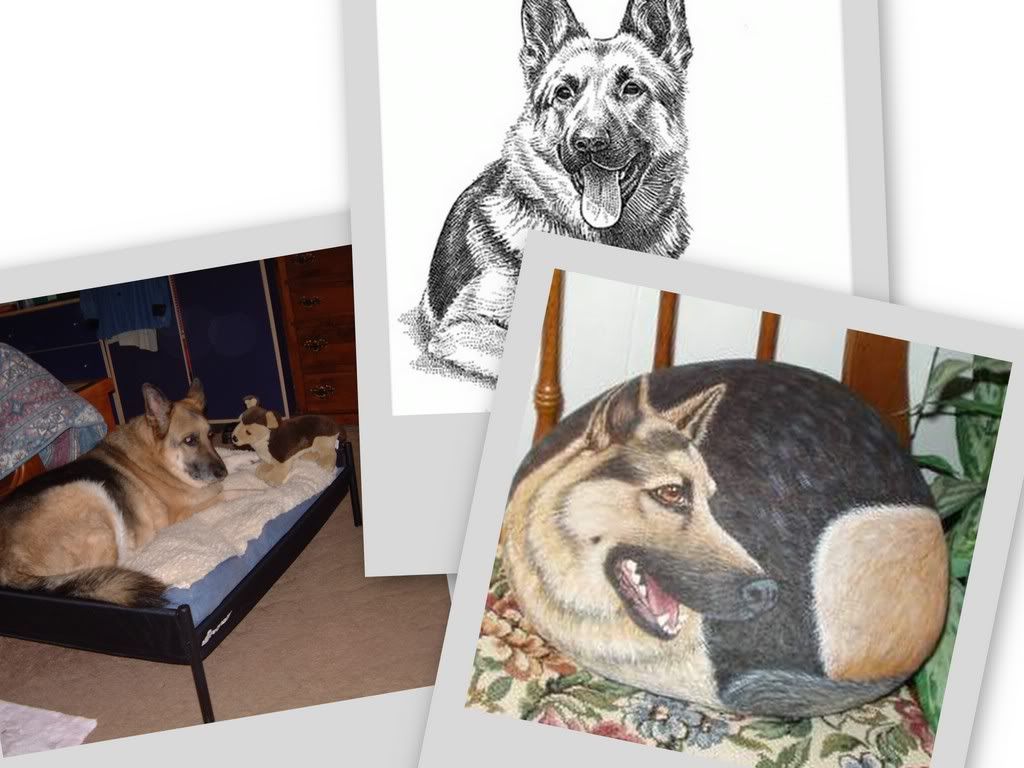 Here is a picture of Brewster with is toy GSD, both relaxing on Brewster's new bed. I've also added a couple of art pieces to complete the collage. All-in-all not a bad look.